DES Hand Drill For MX - Housing
This is a set of tooling for stock 2u housing to fit MX keycaps.  

Well designed template fits 2u housing precisely.  Using the high quality hand drill, you can easily cut out 2 holes in perfect round and symmetric. 
Each bag includes
Hand drill *1 
2u template *1
Operating instructions
Fit the template to 2u housing. 

Aim the sharp tip of the drill to V point of the template ( which will be the centre of the hole) 
Hand drill the hole to around Diameter 6.5
Test your MX keycap to the housing.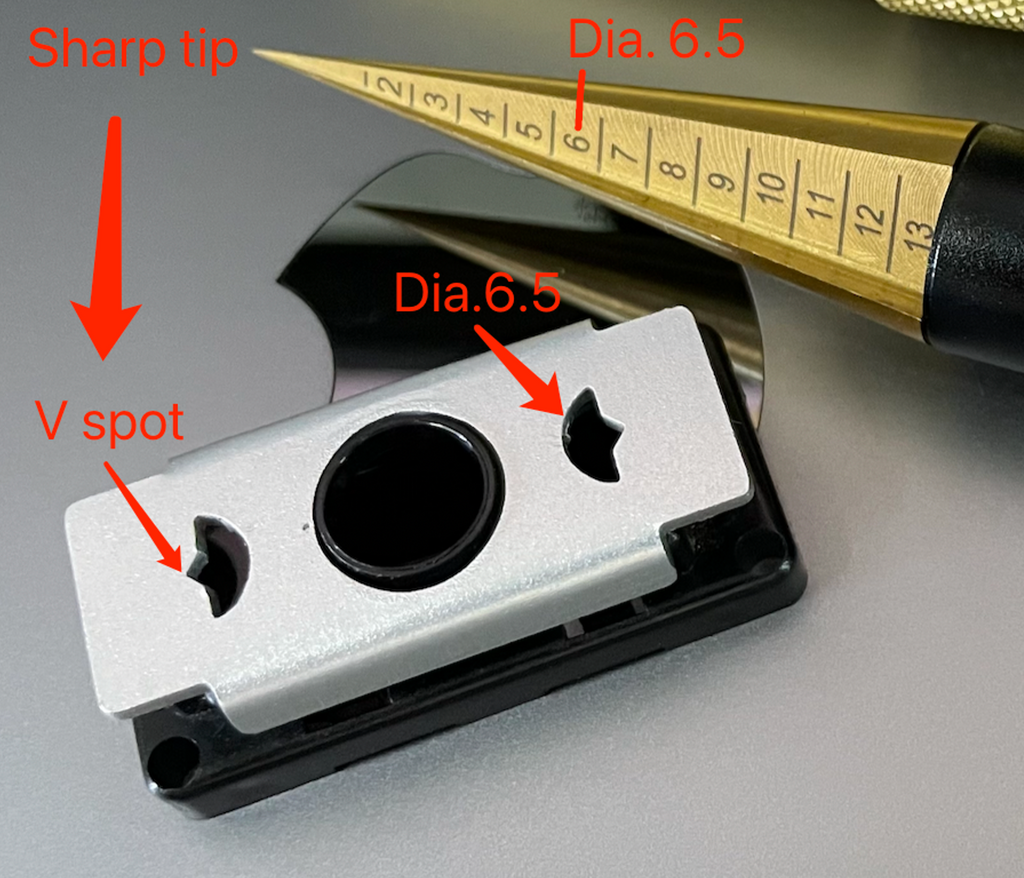 Shipping Options
Express shipping will be shipped by FedEx, TNT, EMS etc. Timing may be effected by virus situation locally .  
Post shipping is more economical but need some luck on the timing. it is not reliable specially under this virus crisis.  please understand. 
Shipping in low value , and no invoice included in package. No need to worry about TAX issue usually.